Smart.
Stylish.

Modern.

The right size home in the right place.
Shell Kits starting at $16,000
Imagine the possibilities.
LET US SHOW YOU HOW TO "LIVE A LITTLE"
Think small with the award winning WS400. This kit homes maximizes each inch of space for comfort and efficiency.
Live smart with the WS880 home building kit. Discover comfort, beauty and efficiency all under one, well-designed roof.
From an open great room to three large bedrooms, the WS1064 home building kit offers space the whole family can appreciate.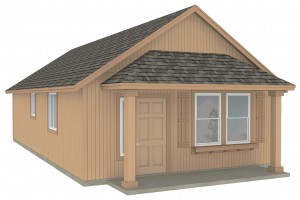 What is a kit home?
There are a wide variety of building types that call themselves kit homes and various terms for similar things such as pre-cut houses, ready-cut houses, mail order homes, or catalog homes to name a few. Find out what we consider to be the truest definition of a home building kit and explore other options available on the market so you can make the most informed decision possible and choose the type of home that is right for you.
Builders and Developers
WiseSize kit homes are the perfect solution for multi-unit building needs such as workforce housing, military housing or residential developments. Our team is happy to work with anyone looking to make a bulk purchase to figure out how we can best serve your specific needs and construct an appropriate pricing structure. Let's get the conversation started by calling us directly at
866-208-WISE (9473)